SPINHUD – was created with the support of professional players Spin & Go | Jackpot Sng | HU Of 30 – 100 limits.
FEATURES AND BENEFITS

Display of statistic panels for positions in regard to your position at the table:
- 3m –

BTN

vs BB / SB
- 3m – SB vs BB
- 3m – SB vs

BTN


- 3m – BB vs

BTN


- 3m – BB vs SB
- 2m – SB vs BB
- 2m – BB vs SB
Different

HUD

s depending on the stage of the game;
Extended preflop / postflop statistics with growing hand for the opponent;
Possibility to analyze your and your opponent's games according to all game lines;
Additional automatic information for every stat:
- Postflop/Preflop diagrams
- Next player's action
- Stats vs-Hero
- Bet sizes / Showdowns
- Action Profit
Dynamic highlighting of preflop statistics from the level of the effective stack;
Absence of popups, all information is displayed at the table in a compact view;
Color ranging of statistics depending on the aggressiveness of the game line:
- Green – tight
- Light grey – normal -Red – aggressive
Clear representation and understanding of the opponents' game due to accurate and detailed statistics;
An open editor will allow you to change profiles according to your taste.


Click on image to enlarge
BTN (3max)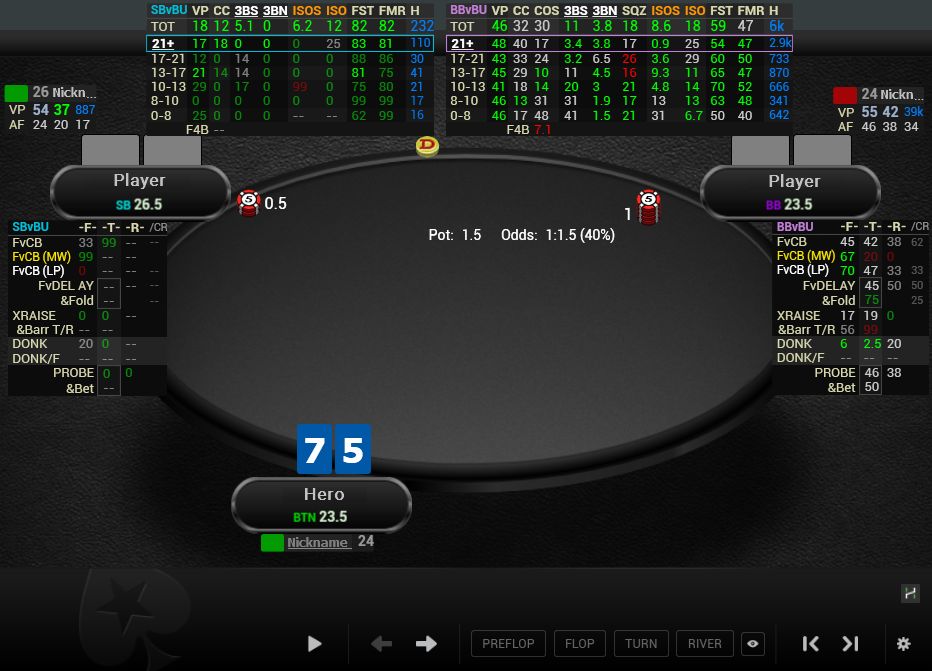 SB (3max)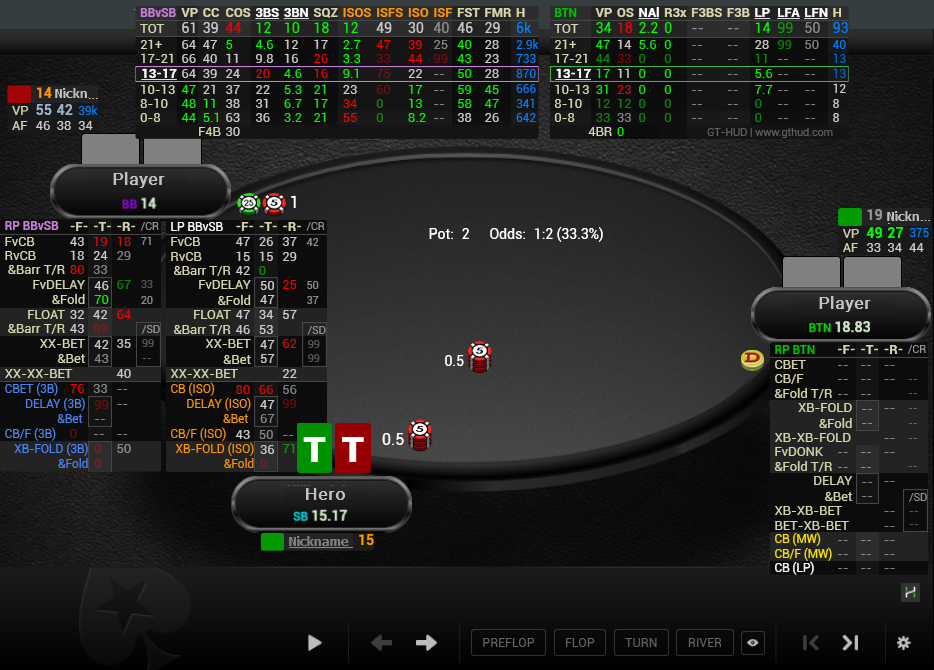 BB (3max)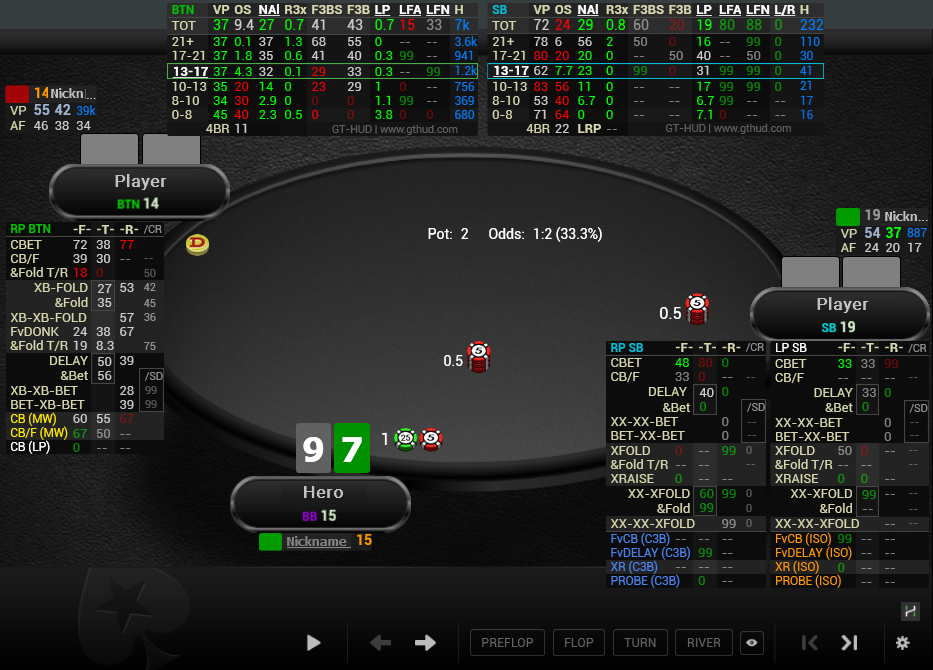 SB (2max)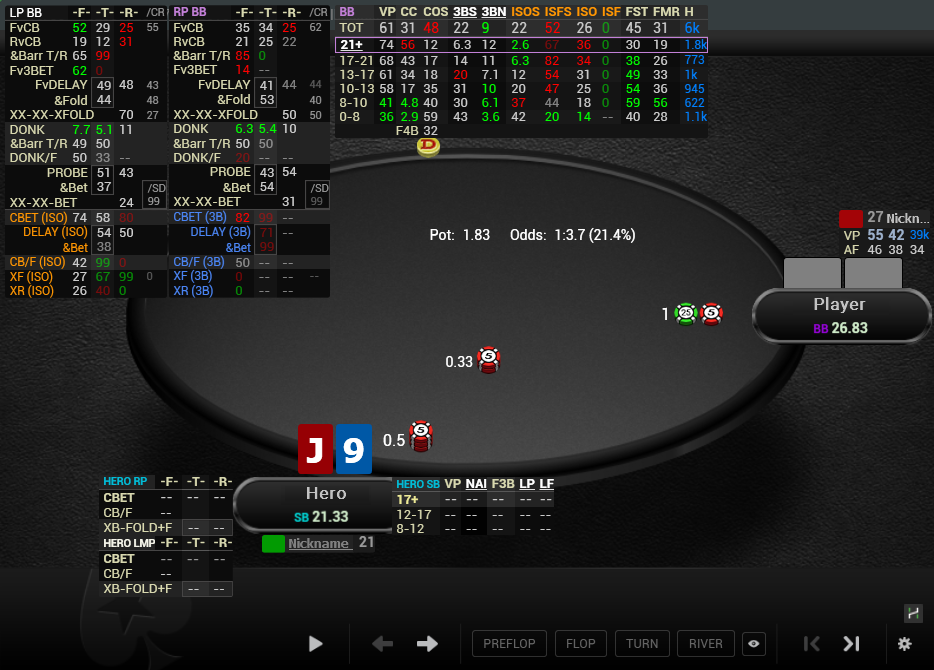 BB (2max)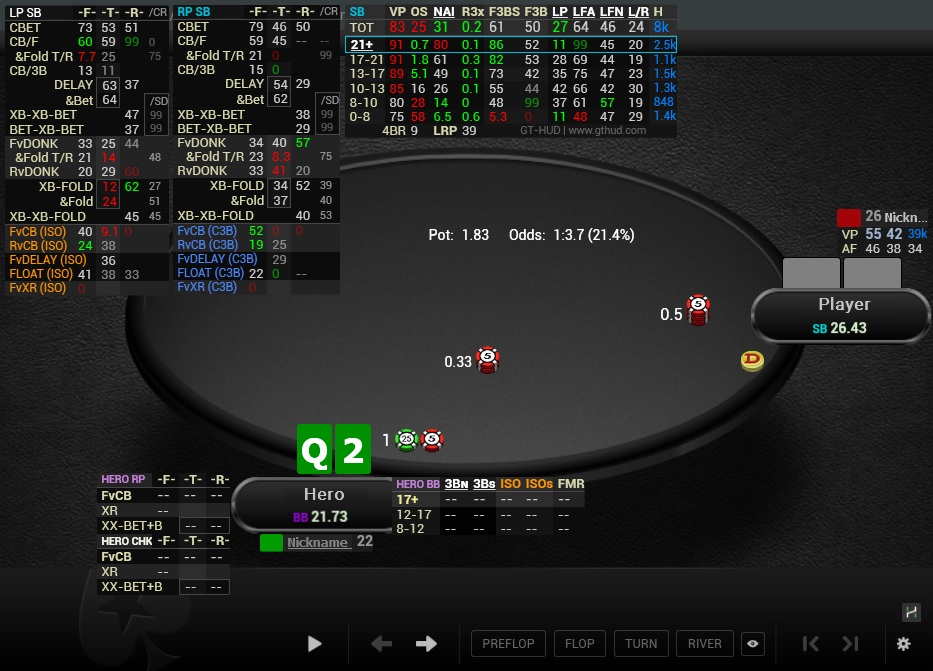 Feedback
Thanks for your feedback.