SHAOLIN DYNAMIC HUD is a dynamic HUD compiled with regard to the peculiarities of playing in the Chinese room PokerMaster. The new HUD format allows to display only relevant statistics for every player at the table depending on the situation in the current hand and pre-set conditions, such as players' positions, the number of players and hands on each player, the colour mark and actions in the hand. Dynamic and Positional HUDs are included into the compilation for playing on 3-9max tables and heads up
PokerMaster is a new Chinese room available for playing only from mobile phones and tablets on the base of iOS and Android. However, there's an opportunity to install Android-emulator and play from a desktop PC.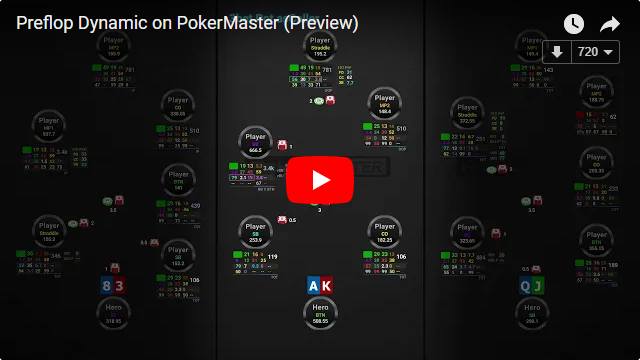 FEATURES

Players don't use tracking programs and

HUD

s;
The game uses Chinese Yuan (

CNY

);
The minimal limit is NL 400¥ (1$ = 6.6¥);
The maximum limit is NL 60,000¥ with ante and deep stacks;
Available from playing in all countries;
No rake.


What features SHAOLIN DYNAMIC HUD provides at PokerMaster?

Support for all types of tables from heads-up to 9-max (NL);
Displaying statistics into the

HUD

according to positions;
Dynamic display of preflop and Postflop stats;
Different

HUD

s depending on the number of hands;
Advanced preflop / Postflop statistics with increasing hands on the opponent;
Additional automatic information on every stat;
Convenient and compact popups + popups designed for Straddle play;
Clear representation and understanding of opponents' playing due to detailed statistics;
Possibility to analyse own game and opponent on all gaming lines;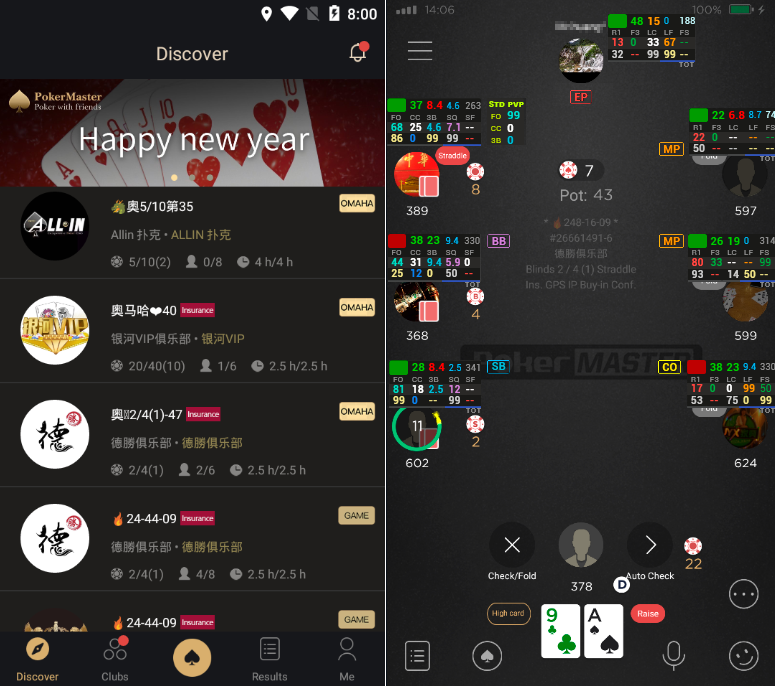 Feedback
Thanks for your feedback.