Little-known players:
!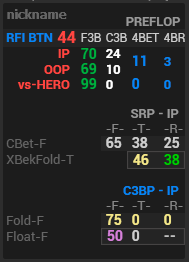 Regular players: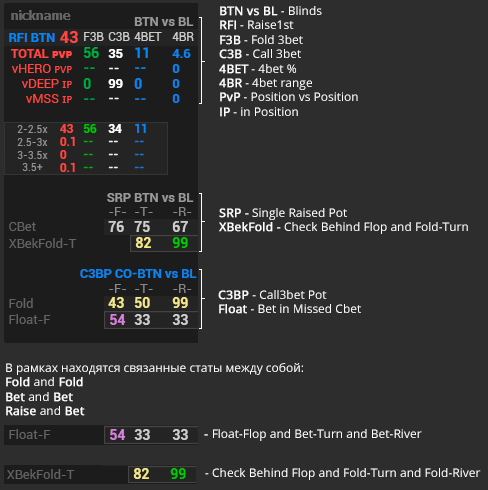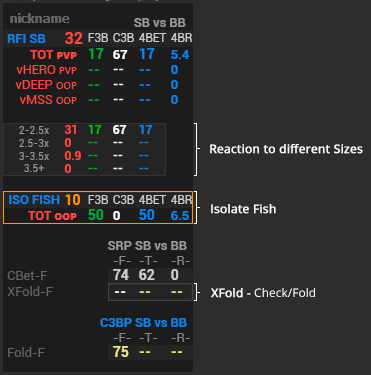 Refinement
The stats in the info panels and in the HUD are different when the player is in positions:
CO-BTN vs Blinds (2000 < 5000hands)
SB vs BB (1500 < 5000hands)
BB vs SB (1500 < 5000hands)
In the HUD displays the position vs position.
In the info panels total IP/OOP.
——————————————————————————————————————————————-
Editing the Info-panel
1. Open the HUD editor (F5)
2. Select the profile you want to edit: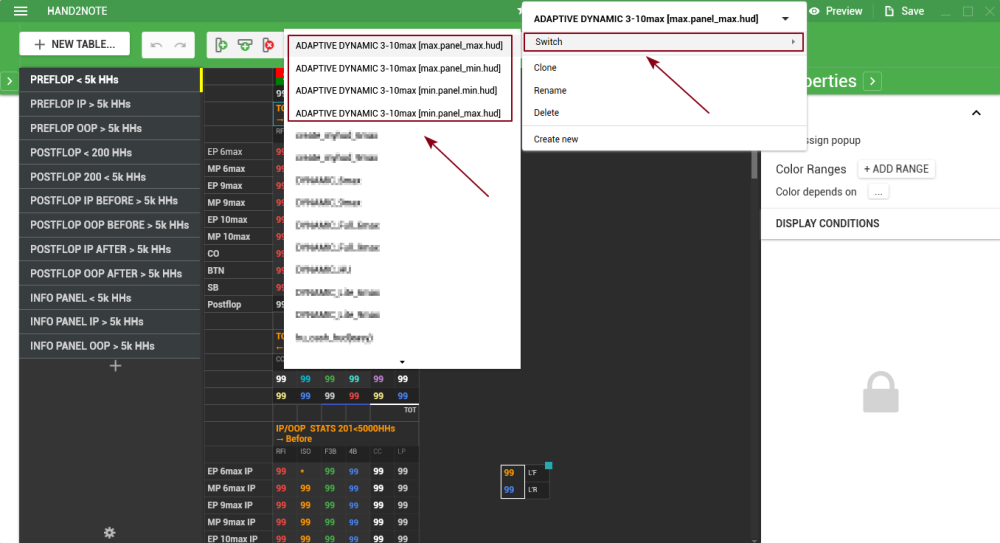 3.Create a clone from this profile: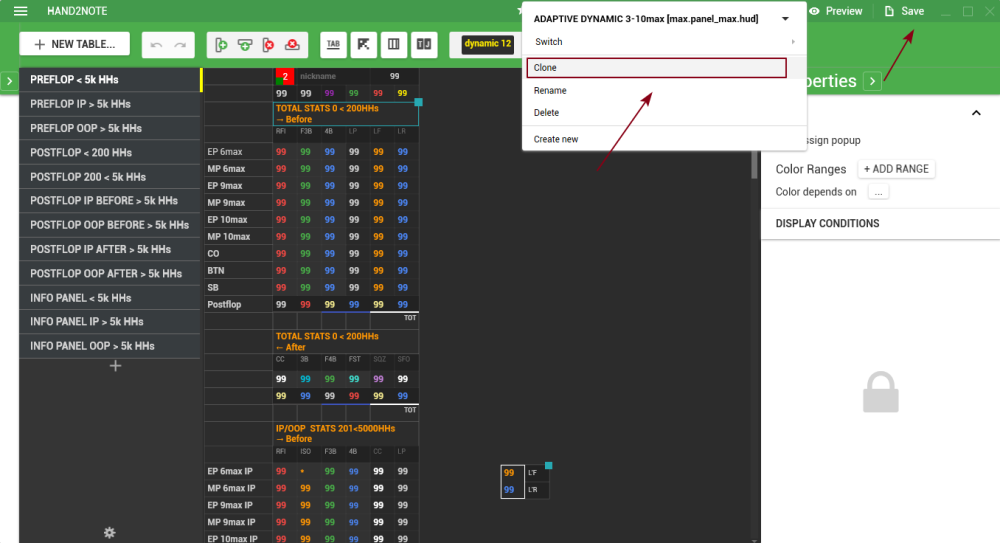 4. Select the Info-panel tab: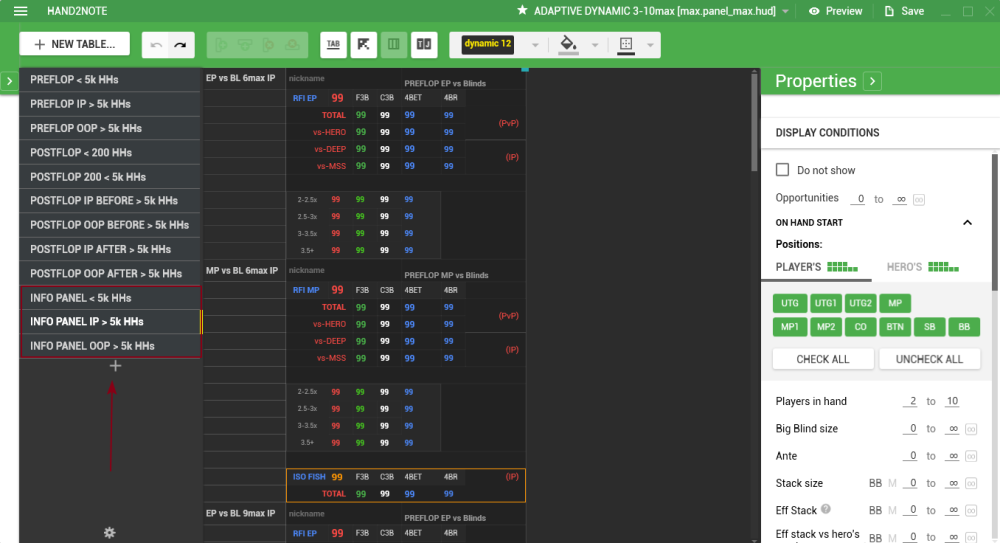 5. Select the desired row and use the toolbar to delete / change: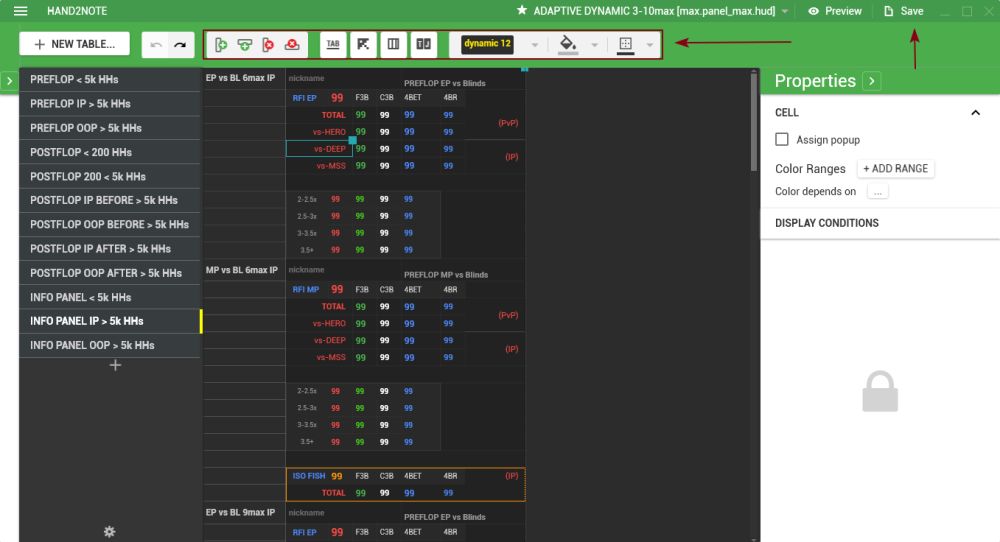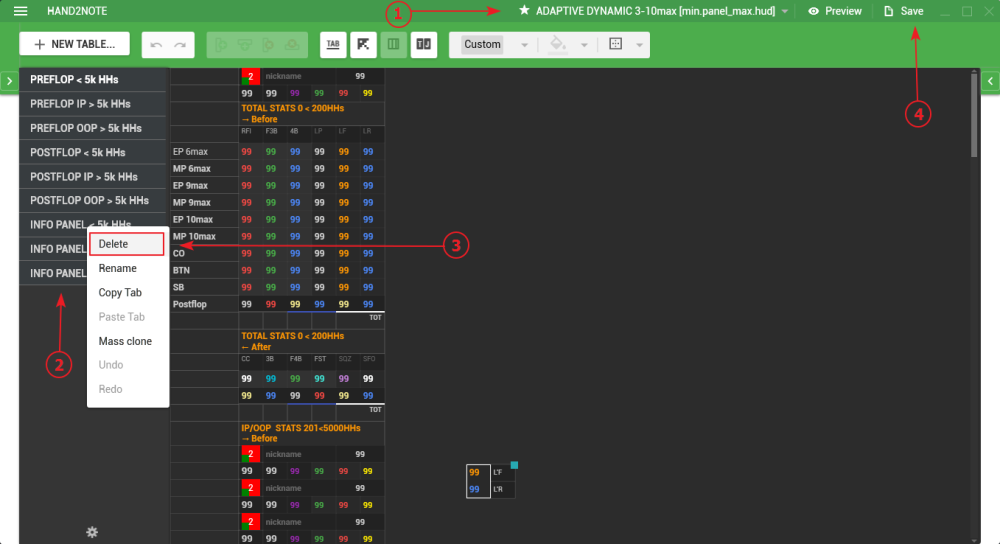 Feedback
Thanks for your feedback.